Brand:
IKK Mateenbar manufactures a structurally durable & high performance product called Mateenbar™ , a new standard of reinforcement, which is Glass Fiber Reinforced Polymer (GFRP) rebar, also known as Fiberglass rebar.
It's the first Aramco approved GFRP Rebar Facility. Our products remove the risk of concrete corrosion in highly aggressive environments. They provide large cost savings by eliminating maintenance costs and increasing the design life of concrete structures to 100+ years. Mateenbar™ glass fiber-reinforced polymer (GFRP) rebar is designed for heavy load applications. It is used widely for bridges, highways as well as in highly corrosive environments including underwater structures, coastal environments and industrial sites.
Mateenbar™ is ACI, ASTM and CSA Grade III compliant. Standard approval processes and procurement processes are the same as for traditional construction materials, making it easy for engineers to change from traditional rebar to GFRP rebar.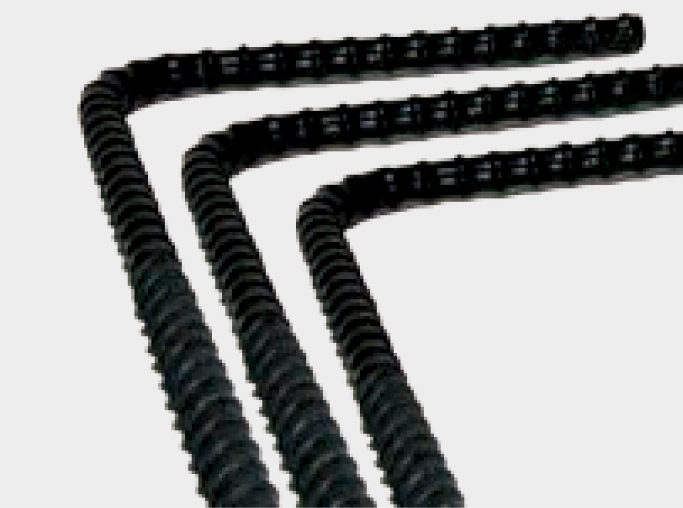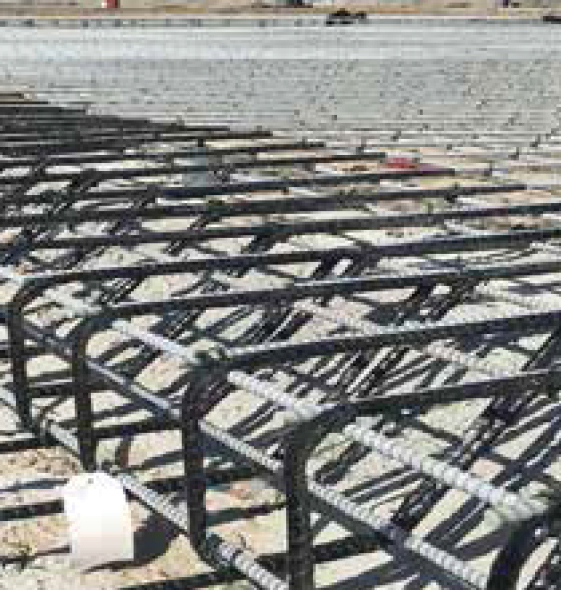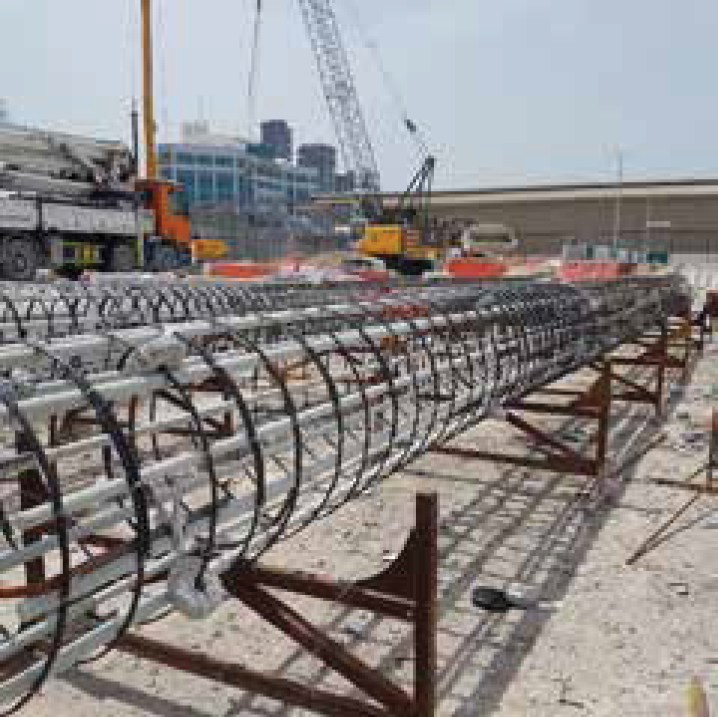 Design Codes and Standards:
USA

ACI 440.1R: Guide for the design and Construction of Structural Concrete Reinforced with FRP Bars

AASHTO LRFD: Bridge Design Specifications for GFRP-Reinforced Concrete Bridge Decks and Traffic Railing




Europe

FIB Task Group 9.3 - Bulletin 40 - FRP Reinforcement in RC Structures




Saudi Arabia

ACI 440.1R




Canada

CAN/CSA S806: Design of Buildings with Fibre Reinforced Polymers

CAN/CSA S6: Canadian Highway Bridge Design Code
Applications:
Corrosion Free

- Coastal, marine and desert regions

- Underwater structures

- Building foundation

- Pipe sleepers

- Bridge decks and approach slabs

- Roads and infrastructure

- Mechanically stabilized earth (MSE) walls




High Chemical Resistance

- Industrial applications

- Sewage treatment plants

- Agricultural facilities

- Industrial facilities




Thermal insulator

- Energy efficient building

- Refrigerated warehouses




Non-conductive/Non-magnetic

- Hospitals

- Airport compass calibration pads

- Power plants and transformer sites

- Aluminum smelters

- Light Rail




Easy to cut

- Tunnels (soft eyes)

- Mining